Miryung Kim
Miryung Kim is a Professor in the Department of Computer Science at the University of California, Los Angeles and is a Director of Software Engineering and Analysis Laboratory. She is known for her research on code clones–code duplication detection, management, and removal solutions. Recently, she has taken a leadership role in creating and defining the emerging area that intersects software engineering and data science.
She received her B.S. in Computer Science from Korea Advanced Institute of Science and Technology in 2001 and her M.S. and Ph.D. in Computer Science and Engineering from the University of Washington in 2003 and 2008 respectively. She ranked No. 1 among all engineering and science students in KAIST in 2001 and received the Korean Ministry of Education, Science, and Technology Award, the highest honor given to an undergraduate student in Korea. She received various awards including an NSF CAREER award, Google Faculty Research Award, and Okawa Foundation Research Award. Between January 2009 and August 2014, she was an assistant professor at the University of Texas at Austin. Her research is funded by National Science Foundation, Air Force Research Laboratory, Google, IBM, Intel, Okawa Foundation, and Samsung and currently, she is leading 4.9M Office of Naval Research project on synergistic software customization. She is a Program Co-Chair of the IEEE 35th International Conference on Software Evolution and Maintenance and an Associate Editor of IEEE Transactions on Software Engineering and Empirical Software Engineering.
Webpage: http://web.cs.ucla.edu/~miryung/
Mathieu Nayrolles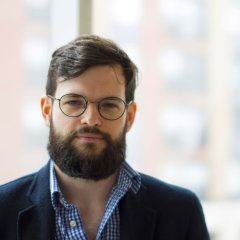 Mathieu Nayrolles has ten years of experience in software quality and productivity. He obtained an M.Ing Soft. Eng. from CESI (France), an MS.c Comp. Sci. from UQAM (Canada) and a Ph.D. ECE from the Intelligent System Logging and Monitoring lab from Concordia (Canada) in 2018. He's now a Technical Architect at Ubisoft Montreal where he leads a team of engineers that focuses on improving the productivity of the thousands of Ubisoft developers scattered around the world. He presented at various international conferences such as SANER, MSR, WCRE or CPPCON. He also wrote various books on open-source technologies such as Angular, Solr or Magento.
Yuanyuan (YY) Zhou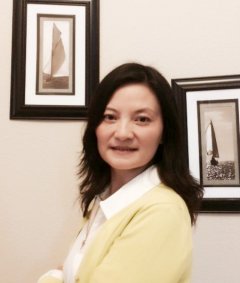 YY Zhou is a Qualcomm Chair Professor in Mobile Computing at University of California, San Diego (UCSD) since 2009. Her area of expertise includes computer reliability, data center management, and mobile systems. She obtained her MS and Ph.D from Princeton University. She is an ACM Fellow (2013) and IEEE Fellow (2015), Sloan Research Fellow (2007) and the winner of ACM Mark Weiser award (2015). She is always proud of her former and current Ph.D students, six of whom have joined top universities as tenured or tenure-track faculty. In parallel to her academic career, she has also co-founded three companies, with the first two successfully acquired by public companies such as VmWare. Since 2014, she has been busy with her third startup, Whova. It has gained substantial customer traction worldwide and has helped more than 8000 conferences/events in 85 countries, providing her deeper insights in understanding mobile app and web app development process and its unique challenges.
Webpage: https://cseweb.ucsd.edu/~yyzhou/